SBITM National Service Scheme Unit
The objectives of National Service Scheme are to arouse in the students social conscience and to provide them with opportunity:
To work with/ among people.
To engage in creative and constructive social action.
To enhance their knowledge of themselves and the community.
To put their scholarship to practical use in mitigating at least some of the problems.
To gain skill in program development to enable them for self employment.
To bridge the gulf between the educated and the uneducated masses.
To promote the will to serve the weaker section of the community.
To practice national integration.
To develop capacity to meet emergencies and national disasters
To acquire leadership qualities and democratic attitude.
To identify the needs and problems in the community in the solution of which they can be involved.
To develop among themselves a sense of social and civic responsibility.
To apply their education in finding practical solution to individual and community problems.
To develop competence required for group living and sharing responsibilities.
"Supreme value of youth period is in calculable and indescribable. Youth life is the most precious life. Youth is the best time. The way in which you utilize this period will decide the nature of coming years that lie ahead of you".
-Swami Vivekananda
Prof. Nilesh Mishra
Program Officer
NSS students work hard day and night to ensure that every one in our society who is needy to get the every possible help from them so that they can also enhance their standards and lead a life of dignity in the society with all of us. In doing so the volunteers themselves learn a lot from the people in villages like how to struggle and how to lead a happy life in the extreme scarcity of resources and so on.
NSS Moto – "NOT ME , BUT YOU"
Committee consists of:
Principal of the college : Dr.P. J. Shah
Program Officer of N.S.S. : Prof. Nilesh Mishra
100 Volunteers
Date 10/05/2022  In today's society, we tend to largely ignore a big part of the population – the senior citizens....
Read More
Date 18/03/2022 Celebrations are an important part of our life. However, when we are involved in festivities, we must...
Read More
Date 09/03/2022                 Cleanliness is next to Godliness. The NSS unit undertook cleanliness drive as in accordance to the Swach-Bharat...
Read More
Date 08/03/2022 Venue:- SBITM Campus Beneficiaries:- UG and Poly students Participants:- UG and Poly students and teaching & Non-Teaching Staff...
Read More
Date:- 03/02/2022 On the first day of the vaccination drive for the children, our Institute has instructed students to aware...
Read More
Date: 26/01/2022 The Effectiveness of Free Face Mask Distribution on Use of Face Masks. Face masks are recommended as a...
Read More
" Take risks in your life. If you win, you can lead. If you lose, you can guide! –           Swami...
Read More
In order to encourage more young voters to take part in the political process, Government of India has decided to...
Read More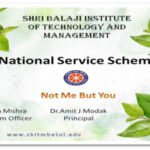 Venue: – SBITM Campus Beneficiaries: – Teaching & Non-Teaching Staff Participants: – Teaching & Non-Teaching Staff Arambh was organized on...
Read More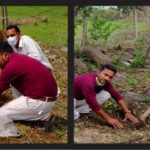 Venue: – SBITM Campus Beneficiaries: – Teaching & Non-Teaching Staff Participants: – Teaching & Non-Teaching Staff Trees are the root...
Read More